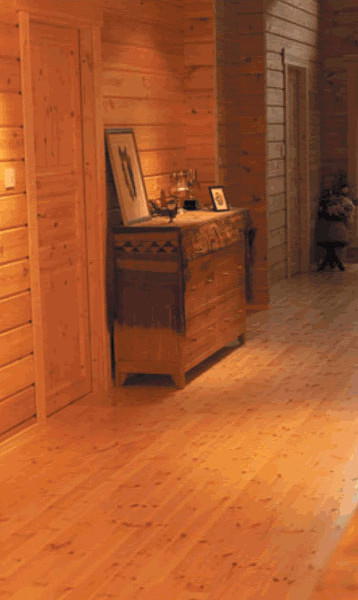 Sadolin Case Studies
Grand Design Uses Sadolin Varnish
A four bedroomed, self build house, set amongst the rolling Kent countryside, uses timber as the predominant construction material both internally and externally. Designed by the ownder, John Cadney, a local furniture designer, Sadolin PV67 heavy duty floor varnish was used on the internal wooden floors throughout the house.
Heavy Duty Solution
For the interior, John Cadney wanted to ensure that the beauty of the timber was fully protected. "We specified Sadolin PV67 heavy duty varnish to protect the floor and flooring contractors, Sussex Wood Floors completed the task successfully." he commented.
Andrew Bishop of Sussex Wood Floors is a fervent supporter of PV67. "We have been using the product for over 16 years and for such a prestigious project, this was the obvious choice," he comments. "The varnish is extremely hard wearing and highlights the beauty of the natural wood at the same time."
Tough and Hard Wearing
Sadolin PV67 heavy duty varnish is extremely tough and hard wearing, offering excellent protection for busy floor traffic. Resistant to spills and stains, the product is suitable for all interior wood, including skirting, doors and stair rails, forming a very strong surface film.
This application is a testament to the versatility of timber as a main construction material. The house itself was featured in a recent edition of the Grand Designs series of self build projects.
For further information call 01480 484262 or visit our website www.sadolin.co.uk
Sadolin Case Studies Gallery